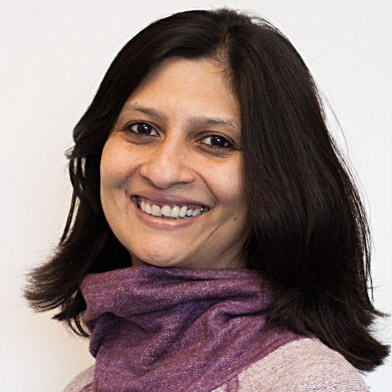 Director, India Energy & Climate Center,
Goldman School of Public Policy (GSPP), UC Berkeley;
Affiliate, LBNL
Shruti Deorah conducts research on regulatory & policy issues in grid integration of renewable energy plants in India, along with transition to electric mobility. Her focus areas include regulatory aspects of transition to renewables, storage and its impact on capacity planning, and market design for the evolving sector.
Additionally, she works on policy issues concerning electrification of transport in India, including impact on power grid and health co-benefits. She has a joint appointment at the Goldman School of Public Policy at UC Berkeley where she designs and coordinates the curriculum for executive education programs on Energy & Environment for foreign government officials.
Prior to this, Shruti worked as Advisor- Renewable Energy (RE) at Central Electricity Regulatory Commission (CERC), India's apex power sector regulator. At CERC, she was focused on laying down the regulatory framework for large scale integration of solar, wind and other renewable sources based power plants into the national grid. Her areas of work included tariff setting for RE plants, Renewable Energy Certificate (REC) market & mechanism, technical frameworks for grid integration & balancing of infirm RE power on the grid, and working with State Regulators on all RE related issues. 
In 2014, Shruti was at the UC Berkeley Goldman School of Public Policy as a visiting scholar in their Independent Leaders Scholar Program, and was affiliated with this group. Her research focused on renewable energy & energy-efficiency policy, specifically for addressing the challenge of rural electrification in India. Her prior work at the Observer Research Foundation in India focused on improving energy access through solar mini-grids. Previously, she led energy-efficient Lighting and Transport programs for the Clinton Climate Initiative in India. She holds a B.Tech, M.Tech in Electrical Engineering from IIT Bombay.